Welcome to 2021, a new year filled with new and exciting things!  Although Mr. Moyo will be greatly missed by staff and students, it gives us great pleasure to introduce to you the new incoming principal, Ms Michelle Miranda.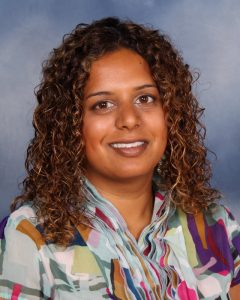 Ms. Miranda will be taking over from Mr. Moyo effective February 1, 2021.
Ms. Miranda joins SBA from St. Joan of Arc where she served as a vice principal for the past 2.5 years. Ms. Miranda and Mr. Moyo previously worked together at St. Maximilian Kolbe Catholic High and Mr. Moyo can unreservedly say that she will be a great addition to the St. Brother Andre community.
Ms. Miranda is student centred, data driven and cares deeply about humanity. She will serve SBA very well. Please join us in welcoming her.