The Chance is the official song for #CatholicEducationWeek 2022: Rebuild, Restore, Renew Together
The York Catholic District School Board is proud to share that the winning song for this year's Catholic Education Week (CEW) comes from St. Brother Andre Catholic High School!
The Ontario Catholic Schools Trustee Association (OCSTA) declared the song, The Chance, composed, written and performed by Jessica Leung's Grade 10 and 12 French Immersion religion classes at the Markham school the winners of the province-wide competition. In a Tweet issued by OCSTA on January 19, 2022, it said, "A Chance is a beautiful song for our times, for youth, for everyone" when declaring the song by students at the Markham high school the winner.
This year OCSTA had 17 recorded CEW song submissions which were then adjudicated by a third party
committee of musicians. The Chance was named the winner at OCSTA's 2022 Seminar.
Ms. Leung tasked her Grade 10 and 12 French Immersion religion students with writing an original song
for the Catholic Education Week competition. Over the course of a few weeks, the classes collaborated to
develop the lyrics, write a prayer, and prepare for a virtual performance of their finalized song.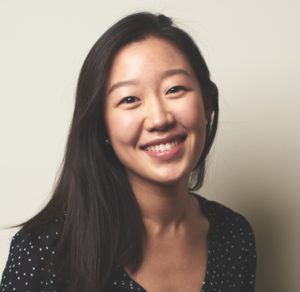 The instrumental music was composed by Ms. Leung, with vocal soloists from students Tyler C., Natasha C., Shannon M. and Kate H. Student Sahithiya S. is the violinist and Benjamin W. and Leila L. are the prayer leaders in the piece. All of this was supported with artwork by Grade 9 students Kaitlyn L. and Nithisaa P.
In the end, 45 individuals participated in the making and performance of The Chance. The songwriting process of creating The Chance allowed students the opportunity to work together and collaborate after a year apart during remote learning caused by the pandemic, emphasizing the final lyric of the chorus, "all together, once again."
Congratulations to everyone who contributed to this beautiful, inspiring song of hope!