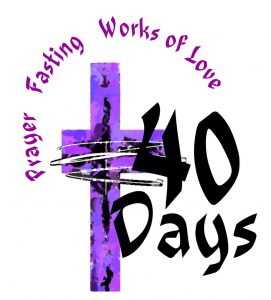 Lent is a time of spiritual renewal and great anticipation. While many view this liturgical season as solemn time, especially as we remember the agony of Jesus' passion, it is also a time of hope. It was through Christ's ultimate sacrifice, death on the cross, that we are promised the fullness of salvation. As people of the resurrection, we will spend the next 40 days engaged in prayer, abstinence and alms-giving as we reflect on the greatest of miracles- Christ's resurrection from dead.
The staff and students of St. Brother André ushered in the season of Lent today with a beautiful Ash Wednesday observance that was organized by Chaplaincy, in partnership with the Faith and Development Council. A prayer service and distribution of ashes took place in the cafeteria during Period One. Many thanks to all of the students and staff who organized this beautiful gathering.
This year Good Friday will take place on April 14th, followed by Easter Monday on April 17th. The school will be closed on both days.
"For God so loved the world, that he gave his only Son, that whoever believes in Him should not perish but have eternal life…" (John 3:16)