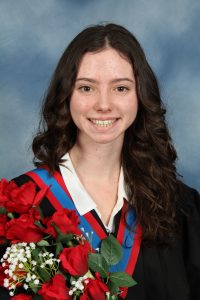 The St. Brother André community is very proud to announce that Abigail Clapperton is the Top Scholar for the Graduating Class of 2017 with an average of 99.33%!
Abigail was also selected as one of the Class' Valedictorians, in addition to winning many other accolades for her numerous academic achievements.
She will be attending the University of Toronto in the Fall and will be studying Life Sciences in the hopes of becoming a Pediatrician. We wish Abigail the very best as she embarks on this very exciting journey!